IIT Institute of Design
Preparing designers to take on the world's complex, fast changing, and unpredictable challenges.

Student Projects:

In this exploratory workshop, students honed their communication design skills while working directly with open data related to geography and position from a variety of sources.

Student Projects:

White Rabbit is a designed service that allows users to spontaneously book a mystery outing with friends.

Student Projects:

Students were challenged to understand connected items in a new way, the team decided to explore how a threshold device could improve work-life balance from the perspective of a worker.

Student Projects:

To improve urban health, the team proposed offering a two-pronged service that will first do an online risk assessment and then send an STI testing kit for in-home use.

Student Projects:

A solution that focuses on the specific use case of India, but has broad application across cultural and geographic boundaries.
Our 80th anniversary gala, Then Now Next, the evening of May 23, offers a unique chance to gather and connect with alumni, faculty, and friends of the school to celebrate ID's impact on the world.  The event will be held in an historic building where the school was once located, and will feature an exhibition of historic and current ID work.  Another highlight will be a sneak-peek at a feature length documentary on the New Bauhaus, to be released in full next year.  Finally, ID's dean, Denis Weil, will talk about the school's future. Learn more
---
Arianna Huffington launched Thrive Global to end the escalating stress and burnout epidemic with sustainable, science-based solutions. One of their ongoing series is the Thrive Questionnaire, an intimate look inside...
---
---
---
ID on Twitter
Stewardship is key. As more people gain access to opportunities, there needs to be a deep appreciation for relation…
https://t.co/YDRH9Ozx5N
We need to shift our minds from disruption to stewardship. —Rosenzweig
There's a problem with calling plant based food meat. It's an identity crisis. —Rosenzweig
It's important that the tools for social entrepreneurship are in the hands of the people who need them most. —
@weslynneashton
@IITStuart
7. Start with a seed. —Rosenzweig
ID Events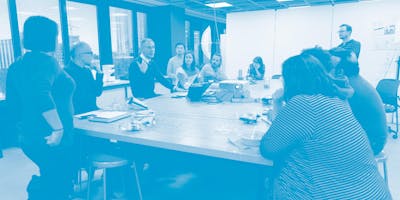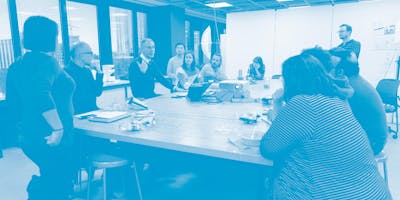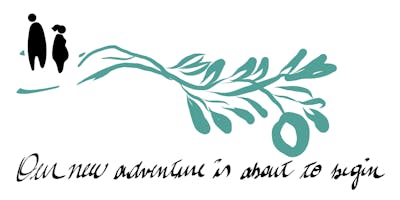 ---
ID on Instagram